Tom Lue - Progressive Therapy Sessions 029 on Pure.FM - 22-Jan-2013
starstarstarstarstar
5

out of 5 with

3

votes total
(
Log in
to rate it)
save_alt
Download Torrent
chevron_left
Prev
chevron_right
Next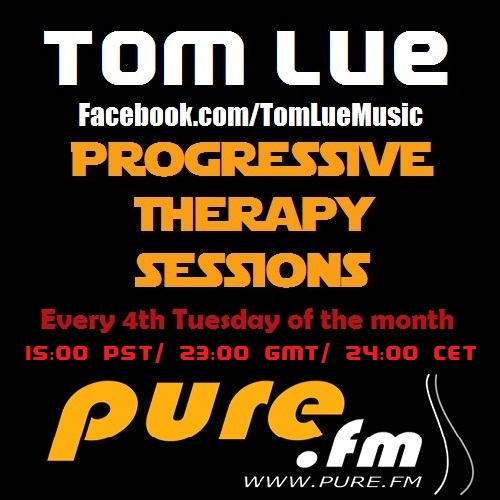 Duration: 1.00.05
Tom Lue is a DJ/ Producer from San Jose California USA playing a uplifting melodic progressive sound.Tom is still quite new to the scene but already done plenty of guest mixes,remixed & produced tracks played at Electric Daisy & hosting his own show on Pure FM.A DJ going places you might say.
01. Fon.Leman - Mental Cell (Original Mix) [Intricate Records]
02. Dinka - Lotus (Soundprank Remix) [Silk Royal Records]
03. Chonburi Sam - Lao (PROFF Remix) [Fuzzy Recordings]
04. Sebastian Weikum - It Moves On (Original Mix) [Colorize (Enhanced)]
05. Roddy Reynaert - Phoenix (Original Mix) [Colorize (Enhanced)]
06. Louder Dale - Varadero (Fon.Leman Remix) [Arrival]
07. Mike Hennessy - Alice (Blood Groove & Kikis Remix) [Progressive House Worldwide]
08. Shingo Nakamura - Behind The Sunset (Original Mix) [Otographic Music]
09. James Woods - Constellation (Original Mix) [Elliptical Sun Melodies]
10. Shahin & Bench - Viridian (Original Mix) [Arrival]
http://twitter.com/DJTomLue
http://www.facebook.com/tomluemusic
http://www.myspace.com/djtomol
Find more music from
Pure.FM
,
Therapy Sessions
.
Comments. From Tribalmixes Community..
download some torrents then you can comment