Tom Lue - Progressive Therapy Sessions 028 on Pure.FM - 25-Dec-2012
starstarstarstarstar
5

out of 5 with

2

votes total
(
Log in
to rate it)
save_alt
Download Torrent
chevron_left
Prev
chevron_right
Next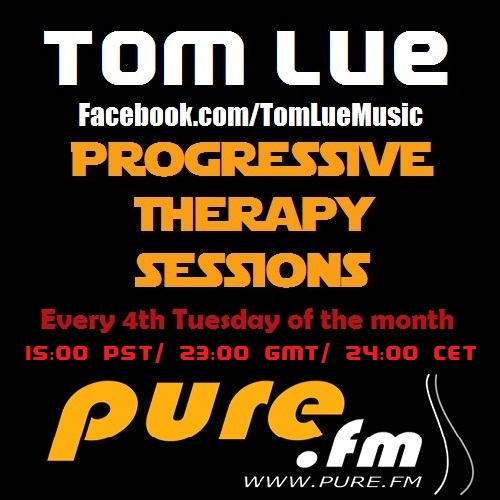 Duration: 1.03.38
Tom Lue is a DJ/ Producer from San Jose California USA playing a uplifting melodic progressive sound.Tom is still quite new to the scene but already done plenty of guest mixes,remixed & produced tracks played at Electric Daisy & hosting his own show on Pure FM.A DJ going places you might say.
01. Blue Harvest, James Woods - Solstice (Original Mix) [Neuroscience Deep]
02. Sezer Uysal - She Is Killing Me Softly (Shingo Nakamura Remix) [Intricate Records]
03. Outlook - Gravity (Aquareef Remix) [Elliptical Sun Melodies]
04. Blend - In Search of A Sould (Original Remix) [Terminal Music]
05. Losing Rays - Lonely Streets (Jon Medina Remix) [Inceptop Music]
06. Chonburi Sam - Lao (Valentin Remix) [Fuzzy Recordings]
07. Blood Groove & Kikis - Aura (Original Mix) [Spring Tube]
08. Andre Colodin, Karina Smirnova - Passers (Stan Kolev Remix) [Green House]
09. Shingo Nakamura - Whither (Shawn Mitiska Remix) [Silk Royal Records]
10. Claes Rosen - Starllight (Aerotek Remix) [Spring Tube]
11. EDX - Touched (Original Club Mix) [Toolroom Records]
http://twitter.com/DJTomLue
http://www.facebook.com/tomluemusic
http://www.myspace.com/djtomol
Find more music from
Pure.FM
,
Therapy Sessions
.
Comments. From Tribalmixes Community..
download some torrents then you can comment