Dave Seaman - Radio Therapy Broadcast - May 2021
save_alt
Download Torrent
chevron_left
Prev
chevron_right
Next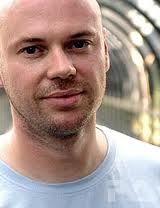 Artist: Dave Seaman
Show: Radio Therapy Broadcast
Genre: Progressive House
Duration: 59:30
Bit rate: 320 Kbps
Size: 136 MB
Date: 12-May-2021
Track list:
1. Solomun feat. Jamie Foxx 'Ocean' [Diynamic]
2. Guy Mantzur 'My Wild Flower' [Lost & Found]
3. Golden Hour 'Malevo' [MoBalck]
4. Gespona 'Smoke & Mirrors' [Einmusika]
5. Glowal 'Still' [Sementa]
6. James Harcourt 'Lilith' [Selador]
7. Moonwalk feat. Narya 'Beyond The Lines' [Stil Vor Talent]
8. Dapayk & Padberg 'Smoke' (Niconé) [Sonderling Berlin]
9. Joris Voorn 'Psyche' [Global Underground]
10. Franky Rizardo & Joe Goddard 'No Judgement' (Kölsch) [FFRR]
11. The Chemical Brothers 'The Darkness That You Fear' [Republic]
Find more music from
Dave Seaman
.
Comments. From Tribalmixes Community..
download some torrents then you can comment
no comments yet, be the first to comment!!