Dave Seaman - Radio Therapy Broadcast - April 2021
starstarstarstarstar
5

out of 5 with

1

vote total
(
Log in
to rate it)
save_alt
Download Torrent
chevron_left
Prev
chevron_right
Next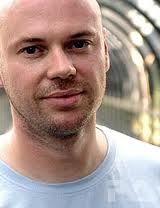 Artist: Dave Seaman
Show: Radio Therapy Broadcast
Genre: Progressive House
Duration: 1:00:31
Bit rate: 320 Kbps
Size: 138 MB
Date: 21-April-2021
Track list:
1. Nico De Andrea f't. Darla Jade Ghost In Me' (Lemon & Herb) [Unity]
2. Marc Romboy 'Bluethner' [Systematic]
3. Demi Riquisimo 'Noisy Kricket' [10 Questions]
4. Murat Uncuoglu 'Dairy' [Sum Over Histories]
5. Angelov 'Sezon' (EdOne) [Monaberry]
6. Super Flu 'Pancham' [Thick As Thieves]
7. Steve Parry & Marc DePulse 'Lokalmatador' [Selador]
8. Alex Kennon 'Blinding Lights' (Joris Voorn) [Spectrum]
9. Grezzer 'Desert Plane' [Metro Dance]
10. Grezzer 'Scream' [Metro Dance]
11. Just Her 'All We Have Is Now' [Colorize]
Find more music from
Dave Seaman
.
Comments. From Tribalmixes Community..
download some torrents then you can comment
no comments yet, be the first to comment!!