VA - The Anjunadeep Edition - All Mixes from March - 2021
save_alt
Download Torrent
chevron_left
Prev
chevron_right
Next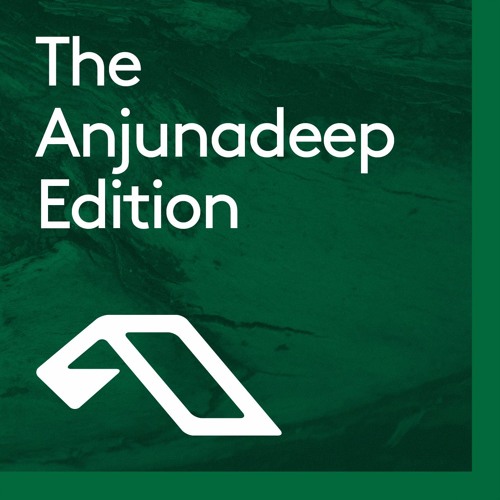 Mia Aurora - Anjunadeep Dj Set 21-Mar-21
Tracklist :
Atleha & Dark Matter - Emerged (Alternative Mix) [INTRICATE]
Hidden Empire & Bebetta - All Of Us [STIL VOR TALENT]
Mode Apart - Ohana [PERSPECTIVES DIGITAL]
Eli & Fur - Otherside (Dosem Remix) [SPINNIN' DEEP]
Marcus Meinhardt - Duke (Jiggler Remix) [KITTBALL]
Sean & Dee & Melody Stranger - Apollo [FSOE UV]
Fabrication - Hot Foot [RECOVERY COLLECTIVE]
Pako & Frederik - Hold On [PERCEP-TION]
Luttrell - My Friend The Sun (Digitalism sound.wav Remix) [ANJUNADEEP]
Anja Schneider - Closing [SOUS]
Armonica & Dear Humans - Better With Time (Armonica Version) [CONNECTED]
Tony Casanova - Kap Suzette (Jonas Saalbach Remix) [RADIKON]
Vanita - Dystopia
Marsh - Healer (Guy J Remix) [ANJUNADEEP]
Dance Spirit & Adisyn - Portal From Mars (DAVI Remix) [MANJUMASI]
Golan Zocher & Choopie - Sayonara (Analog Jungs Remix) [MANGO ALLEY]
Dosem - Eternal Summer (Marsh Remix) [ANJUNADEEP]
Lexer - ROOM 4242 [THIS NEVER HAPPENED]
Baime - Kontenance [SINCOPAT]
Frost - Undercurrents [ANJUNADEEP]
The Anjunadeep Edition 339 with Frames 04-Mar-21
Tracklist:
1. Jad & The 'Bells Creek Road' (Slothboogie)
2. Space Ghost 'Time To Dance [Together Mix]' (Tartelet Records)
3. Mood J 'Can't Give You Up' (UGONGETIT)
4. Tom VR 'Indigo' (Valby Rotary)
5. Secretsundaze 'Still Hope' (Phonica)
6. Wilt 'Diego' (Thé Chaud Records)
7. Youandewan ft. Huerta 'Left On Lucy' (AUS)
8. Roy Davis Jr, Peven Everett 'Gabriel [Live Garage Mix]' (Large Records)
9. Terry Lin 'Telephone Lover [Frankie Knuckles Classic Club Mix]' (DOD Records)
10. Sweely 'Stronger Than Me' (Lobster Theramin)
11. Subjoi 'Take Care' (Shall Not Fade)
12. BB 'Hey Ladies' (Puss)
13. Objekt 'Theme From Q' (OBJEKT)
14. Todd Terje 'Ragysh' (Olsen Records)
15. Talaboman 'Brutal Chugga Chugga [L.B Dub Corp Remix]' (R&S Records)
16. TBD 'Visited [Lee Douglas Rework]' (White label)
17. Canyons 'Fire Eyes' (DFA)
18. Francis Inferno Orchestra 'Here's To Feeling Good All The Time' (2020 Vision)
19. Huerta 'Lounge Lizard' (Slow Life)
20. Gene on Earth 'Yo Banana Boy [GT Mix]' (Limousine Dream)
21. Paradis 'Parfait Tirage ' (Beats In Space Records)
22. Motor City Drum Ensemble 'Send A Prayer Pt 2' (MCDE Recordings)
23. Cherushii 'Far Away So Close' (100% Silk)
24. Project Pablo 'Without Knowing' (Verdichhino Music)
25. Aroma Pitch 'Austin' (Aroma Pitch Recordings)
26. Fantastic Man 'Galatic Ecstasy' (KITJEN)
27. Bliss Inc 'Transitions' (Radiant Love)
28. Chez Damier 'Classic Piano' (White)
29. S. Mendes 'Magalenha [Perko's Firecracker Mix]' (Schvitz Edits)
30. Hammer & Sandhya 'Roman Bass' (Soft Computing)
31. Sleep D 'Bush Snake' (Butter Sessions)
32. Chez Damier 'I Never Knew Love [Made In Detroit Extended Mix]' (KMS Records)
33. CFCF 'Closed Space' (BGM Solutions)
The Anjunadeep Edition 340 with CRi 11-Mar-21
Tracklist :
1. CRi feat. Bernache 'From Me [CRi VIP Mix]' (Anjunadeep)
2. Elohim 'I'm Lost [Jacques Greene Remix]' (ELOHIM)
3. Fred again.., The Blessed Madonna 'Marea (We've Lost Dancing)' (again..Records)
4. CRi feat. Jesse Mac Cormack 'Never Really Get There [Thought You'd Enjoy It Mix]' (White)
5. Promnite 'Can't Believe' (Anjunadeep)
6. Sophia Bel 'No More [Durante Remix]' (White)
7. Logic1000 'I Won't Believe' (Therapy)
8. Lastlings 'Out of Touch [CRi Remix]' (Astralwerk Records) (White)
9. CRi feat. Jesse Mac Cormack 'Keep It Real' (Young Arts Records)
10. CRi 'Stranger [DJ BORING Remix]' (Anjunadeep)
11. Bonobo & Totally Enormous Extinct Dinosaurs '6000 ft' (OUTLIERS)
12. CRi 'ID' (White)
13. CRi feat. Jesse Mac Cormack 'Faces' (Anjunadeep)
14. CRi feat. Daniel Bélanger 'Signal [Jean-Michel Blais Piano Version]' (Anjunadeep)
The Anjunadeep Edition 341 with Lycoriscoris 18-Mar-21
Tracklist :
1. Max Cooper 'Hope' (Mesh)
2. Max Cooper 'Reflect' (Mesh)
3. Oliver Wickham 'Indigo' (Anjunadeep)
4. Lycoriscoris 'Shizumu' (Anjunadeep)
5. Squire 'Birdie' (Mobilee Records)
6. Tor 'Riverline' (Eleuthera Music)
7. Makebo 'Unknown Beauty' (Shanti Moscow Radio)
8. Baril 'Lockdown' (Intercept)
9. Makebo 'Whale' (All Day I Dream)
10. Gorje Hewek, Izhevski 'Zima' (Shanti Radio Moscow)
11. Erland Cooper 'Simmer Dim' (Phases)
12. Isaac Elejalde 'Scattering' (Isaac Elejalde)
13. Tom Day & Monsoonsiren 'From Afar' (Anjunadeep)
14. Stèv 'The Perceptionist' (Variables)
15. Lake Turner 'Honeycomb' (Kompakt)
The Anjunadeep Edition 342 with Luttrell 25-Mar-21
Tracklist :
1. Luttrell feat. Delta Underground 'Just A Dream' (Anjunadeep)
2. Luttrell 'Twin Souls' (Anjunadeep)
3. Luttrell 'Snoop Dawk' (Anjunadeep)
4. Clarian 'Sunbeam' (Anjunadeep)
5. Luttrell 'October Song' (Anjunadeep)
6. Luttrell 'Music For My Memories' (Anjunadeep)
7. Kamilo Sanclemente & Dabeat 'Canis [Jarome Isma-Ae Remix]' (JEE)
8. Oliver Koletzki & Niko Schwind 'Agitation [AFFKT Remix]' (A Tribe Called Kotori)
9. AFFKT 'Swipe' (Sincopat)
10. Ebende 'For Love' (All My Thoughts)
11. Pig&Dan & Victor Ruiz 'Paradise Lost' (Drumcode)
12. Sofia Kourtesis 'La Perla' (Technicolour)
13. Chromatics 'Shadow [Maceo Plex Remix]' (Italians Do It Better)
Comments. From Tribalmixes Community..
download some torrents then you can comment
no comments yet, be the first to comment!!