Anthony Pappa - October Live Stream - 24-Oct-2020
starstarstarstarstar_half
4.3

out of 5 with

3

votes total
(
Log in
to rate it)
save_alt
Download Torrent
chevron_left
Prev
chevron_right
Next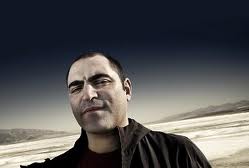 Artists: Anthony Pappa
Show: October Live Stream (Part 1)
Genre: Progressive House
Duration: 1:06:34
Bit rate: 320 kbps
Size: 152 MB
Date: 24-October-2020
Note: Source Twitch
Track List:
01. Haddadi Von Engst Feat. Phonic Youth - I Was Blind (Original Mix) (You Plus One)
02. Gorge - Erotic Soul (2020 Rework) (8 Bit)
03. Manoo - Nutelekinesie (Real Tone Records)
04. Justin Massei - Sideways Eight (Ruede Hagelstein Remix) (Selador)
05. Fabrication - Hot Foot (Jamie Stevens & Anthony Pappa Remix) (Recovery Collective)
06. Magdalena - Voices (Bedrock)
07. 8 Kays - Sun Will Come Out (Matthias Meyer Remix) (Renaissance)
08. Unkle - Ambient Sunrise (Always Comes Around) (Girls Of The Internet Remix) (Def Wax)
09. Freefall - Skydive (Jody Barr Remix) (Not On A Label)
10. Avira - Love Me (Extended Mix) (Odd One Out)
11. Satoshi Fumi -Jambeats (Unsigned)
Find more music from
Anthony Pappa
.
Comments. From Tribalmixes Community..
download some torrents then you can comment
no comments yet, be the first to comment!!