Dave Seaman - Radio Therapy Broadcast - November 2020
starstarstarstarstar
5

out of 5 with

3

votes total
(
Log in
to rate it)
save_alt
Download Torrent
chevron_left
Prev
chevron_right
Next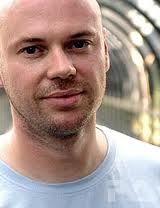 Artist: Dave Seaman
Show: Radio Therapy Broadcast
Genre: Progressive House
Duration: 1:00:30
Bit rate: 320 Kbps
Size: 138 MB
Date: 11-November-2020
Track list:
1. FKA Mash 'Hazel' [Watergate]
2. Jiggler 'Shapes' [Stil Vor Talent]
3. Dave Seaman 'Buzzfuzzle' [Selador]
4. Ferrari 'Jungle Boogie' (Whitesquare) [AEON}
5. Booka Shade 'Teenage Spaceman' (2020 Rework) [Blaufeild]
6. Steve Parry 'Roll The Dice' [Selador]
7. Super Flu 'Effreticon' [Watergate]
8. Mark Hoffen ft. Ed Begley 'Faith' [Atlant]
9. Fabrication 'Hot Foot' (Jamie Stevens & Anthony Pappa Remix) [Recovery Collective]
10. Township Rebellion 'Plastic World' [Rose Avenue]
11. Dee Montero 'Meridian' [Futurescope]
Find more music from
Dave Seaman
.
Comments. From Tribalmixes Community..
download some torrents then you can comment
no comments yet, be the first to comment!!