Armin Van Buuren - A State of Trance ASOT 876 - 09-Aug-2018
starstarstarstarstar
5

out of 5 with

2

votes total
(
Log in
to rate it)
save_alt
Download Torrent
chevron_left
Prev
chevron_right
Next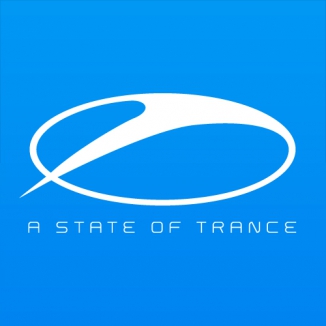 Artist : Armin Van Buuren
Show : A State of Trance ASOT 876 – 09-AUG-2018
Quality : 320 Kbps 44100 Khz
Duration: 02:00:24
Size : 275,35 MB
Genre : Trance
1 Hour – Regular & Guests:
1. Johann Stone feat. Luke Chable – We Are The Brave (Fatum Remix)
2. PROGRESSIVE PICK: Sodality – Challenger
3. Fast Distance – Cosmos
4. TUNE OF THE WEEK: Myon x Late Night Alumni – Hearts & Silence (Myon Club Mix)
5. Eximinds & Jean Clemence – Gravitation
6. Alpha9 – Sleepwalker
7. Probspot – Blueberry (Daniel Wanrooy Remix)
8. Sander van Doorn & DOD – Let It Go
9. Genix – Mr. H2O
10. Helix – Speed
11. D- Mad – Comeback
12. Shane 54 & Cubicore – Budokan
13. Super8 & Tab – Blockchain
14. Kyau & Albert with Steve Brian – Reverie
15. Maor Levi – Vintage
16. SERVICE FOR DREAMERS: Armin van Buuren feat. Ray Wilson – Yet Another Day (Rising Star Remix)
Hour – Non-Stop in the Mix with Armin van Buuren:
17. Armin van Buuren x Vini Vici x Alok feat. Zafrir – United
18. Beatsole – Pearl
19. Rene Ablaze & Cari – Do not You Remember
20. RAM & Exis – Gladiator
21. Tempo Giusto – Solace In Your Eyes (Decade Mix)
22. Suzanne Chesterton, Richard Lowe & David Forbes – Orion (Edit Club)
23. Rene Ablaze & Jam Da Bass – From Dusk Till Dawn
24 Perry O'Neil – Wave Force (South Of The Stars Remix)
25. Ultra Shock – The Sound Of Edge (Jorn van Deynhoven Remix)
26. Heatbeat – Stadium Arcadium
27. Allen Watts & Size 2XLC – Equinox
28. Moonsouls & Zara Taylor – Let It Go
29. Oliver Cattley with Kiyoi & Eky – Zubr
30. The Noble Six – Black Lotus
31. Ben Gold & Allen Watts – Strike As One
32. Xyzed – System Overload
Find more music from
A State of Trance
,
Armin van Buuren
.
Comments. From Tribalmixes Community..