Friction, Alix Perez & Randall - The Radio 1 & 1Xtra Drum & Bass Show - Including Metalheadz DNB60 Mix - 10-Oct-2017
starstarstarstarstar
5

out of 5 with

3

votes total
(
Log in
to rate it)
save_alt
Download Torrent
chevron_left
Prev
chevron_right
Next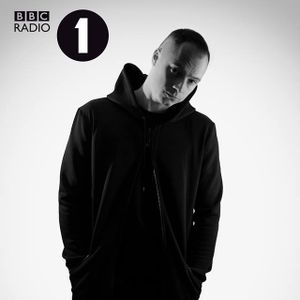 ..::The Radio 1 & 1Xtra Drum & Bass Show - Friction with Alix Perez & Randall's Metalheadz DNB60 Mix::..
TX: 10/10/2017
LINEAGE:
BBC RADIO 1 iPLAYER ARCHIVED RECORDING
>> RECORDED WITH get_iPlayer
>> AAC EXTRACTED WITH MP4BOX
>> TRIMMED & EXPORTED WITH MP3DIRECTCUT
>> LOSSLESSLY REPACKAGED AS AN M4A FILE WITH YAMB
FILE INFO:
RUNNING TIME: 180 Mins approx
BIT RATE: 320 kbps
SAMPLE RATE: 48 KHZ
SAMPLE SIZE: 16 Bit
A STEREO Recording
..::Tracklisting::..
London Elektricity - Just One Second (Apex Remix) [Hospital]
Brookes Brothers - The Way [Viper]
Rene La Vice - Let You Go (feat. Jareth) [RAM]
Cyantific - Cyborg (feat. BMotion) [Viper Recordings]
Ed Solo - We Play The Music (feat. MC Darrison)
Document One - Haunted Spaces [Technique]
Drumsound & Bassline Smith - Come With Me
Turno - Lucifer [Low Down Deep]
S.P.Y - Transmission [Hospital]
Benny L - Low Blow [Metalheadz]
Babylon (Bladerunner Rebuild) - Undercover Agent [Juice]
Document One - Rudeboy Fashion [Technique]
Taxman - NTS Roller [Playaz]
GLXY - Yes Jah [SHOGUN]
Dawn Wall - Problems [Integral]
Skeptical - Vault [1985]
Drake - 4422 (Alix Perez Remix) [1985]
SpectraSoul - Synergy [IshChat]
Alix Perez - Missing Pieces (feat. Javeon) [1985 Music]
Alix Perez - Crooklyn [Soul:r.]
Alix Perez - Maiden [CRITICAL]
Alix Perez - Nighthawks
Alix Perez - So Close [Ish Chat]
Alix Perez - Dark Star [1985 Music]
Alix Perez - Elephant Dreams
Alix Perez - Racall & Reflect [Exit Records]
Halogenix - Broken [1985]
Alix Perez - Lucky Charm [1985]
Alix Perez - Without A Trace [Exit Records]
Alix Perez - Blips [1985 Music]
Brookes Brothers - All About You [Viper]
Break - We Are The People (feat. MC Fats) [Symmetry Recordings]
SpectraSoul - Wrong To Love You (feat. LSB) [Ish Chat Music]
Furney - Farewell [Liquid V]
Oddsoul - Take No More [Celsius]
Voltage - Hold Tight [Metalheadz Platinum]
Twisted Individual - Swan Cake (TI Remix) [Grid]
Randall, DLR & Break - Song & Dance [Sofa Sounds]
Voltage - Mood Swings [METALHEADZ]
Ed Rush - Destiny [METALHEADZ]
Adam F - Metropolis (Remix) [METALHEADZ]
Artificial Intelligence - Reprisal [METALHEADZ]
dBridge - True Romance [METALHEADZ]
Battery - Everything [METALHEADZ]
Lenzman - Empty Promises (Jubei Remix) [METALHEADZ]
OneMind - Pullup [METALHEADZ]
Rufige Kru - VIP Riders Ghost [METALHEADZ]
Lemon D - This Is Los Angeles [METALHEADZ]
Dom & Roland - Outta Endz [METALHEADZ]
Lenzman - Grateful (feat. DRS) [The North Quarter]
Benny L - Low Blow [METALHEADZ]
Skeptical - I've Seen [Exit Records]
Seba - Maschine [METALHEADZ]
Heist - Great White [METALHEADZ]
D. Kay - Tuning (D Kay Remix) [METALHEADZ]
Find more music from
Friction
,
1Xtra
.
Comments. From Tribalmixes Community..
download some torrents then you can comment